Lots of scrapbooking events coming up. Hope to see you at one of these.
April 13 - 15, 2012
Retreat at the Nav Centre
Photo credit: Nav Centre
You know how I feel about retreats. But I will say it again: They're awesome!! This time, I'm going to spend the weekend at the Nav Centre in Cornwall with the divas and other scrapbookers. Awesome!!
May 5, 2012
National Scrapbook Day

Should be a national holiday.
May 5, 2012
Sarah's Birthday!!
Sarah and her cute son Sam
Should also be a national holiday.

May 5, 2012
Prima's Arsty Almanac Album
I'll be taking a class by Cari Fennell to make this album at
Auntie Em's
. We'll be using Prima's new Mixed Media Journal covers, Prima's Almanac papers and art mediums. This class involves stamping, spraying and inking. I'm a little scared, but hopefully things will work out and I'll be all set for Anna Dabrowska in July. Here's to hope.
June 24, 2012
Mini-Crop at Scrap en masse
Photo credit: Scrap en masse
This is going to be totally awesome! The price is great. Josée and her team at Scrap en masse are amazing. And I think some divas are going. Awesome!!!
July 1, 2012
It's my birthday!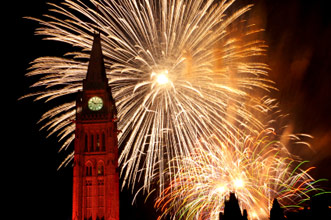 This one is a national holiday!
July 24, 2012
Prima Class with Anna Dabrowska
Anna Dabrowska
is an amazing designer. I will be totally out of my element. Totally freaked out. And totally in awe. I can't wait to see the results!