Here are the two layouts I completed at last weekend's scrapbooking retreat in Picton. I finished this one of Kevin at the Indian River Reptile Zoo pretty late on Saturday evening.
I used Bo Bunny's Zoology collection for this one and some nice brown buttons I bought at the retreat. I got a little creative with twine and decided to frame the large picture. How cute is that?
I wasn't that productive on Sunday and finished only one layout. "Finished" isn't the right word -- I'm almost done with this one of the family at the sugar bush.
I need to add the Vines Wood Flourishes from Kaisercraft maybe with a little Glimmer Mist in Coffee Shop or Suede?? And then, it will be done done done. These wood flourishes are soooo cute.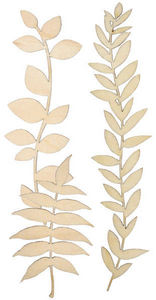 I have to thank Laura from Sweet Sentiments for organizing such a great weekend. I was pretty nervous going into it, but I came out of it renewed. There was s
o much scrapbooking. It was so much fun. It was so relaxing. And I so can't wait for the next retreat!